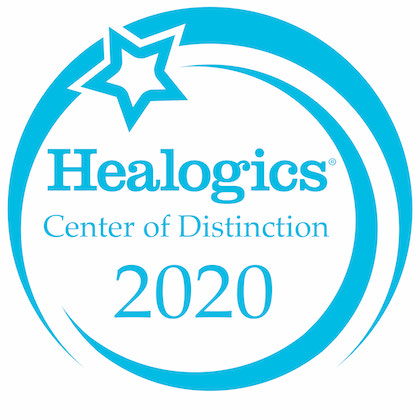 Wound Care & Hyperbaric Medicine Center
At South Seminole Hospital
515 W. SR 434, Suite 101
Longwood, FL 32750
(407) 767-5843 Center
(407) 767-5832 Fax
At any given time, almost six million Americans suffer from chronic, non-healing wounds. Many are associated with complications from diabetes and vascular disorders. Non-healing wounds also occur in pressure sores and traumatic wounds.
The Wound Care & Hyperbaric Medicine Center at South Seminole Hospital uses the most up-to-date approaches to wound healing and remains current in the latest scientific advances in wound care.
The Wound Care & Hyperbaric Medicine Center at South Seminole Hospital is a hospital-based outpatient service.
When Should I Consider Using the Wound Care Center?
If you have a sore or wound that is not significantly better in a month, or healed entirely in two months, you should ask your doctor about The Wound Care & Hyperbaric Medicine Center at South Seminole Hospital.
An Experienced Team
Patients referred to our Wound Care Center program benefit from a comprehensive interdisciplinary approach. Integrating a team of wound care professionals increases the level of care, improves patients compliance and clinical outcomes.
We Specialize in Healing Chronic Wounds
If you're suffering from a non-healing wound, you're not alone. Every year, chronic wounds, caused by diabetes, poor circulation or other conditions, keeps millions of Americans just like you from doing things they love to do. The Center for Wound Care can help you get your life back. Our unique multidisciplinary team of dedicated doctors and nurses treat more of these wounds than anyone else. Many patients find wounds that have resisted healing after months and even years of traditional treatment can be treated. It's all we do. In fact, for most patients, the Center for Wound Care program leaves them completely healed in just a few months.
Who Needs Wound Care?
There are a variety of circumstances in which a person may need wound care. They include, but are not limited to:
Ulcers (pressure, diabetic, neuropathic or ischemic)
Surgical wounds
Vasculitis
Burns
Peristomal skin irritations
Soft tissue radionecrosis
Actinomycosis
Preservation of compromised skin grafts and flaps
Crush injury/acute traumatic peripheral ischemia
Progressive necrotizing infections (necrotizing fasciitis)
Osteoradionecrosis
Traumatic wounds
Your First Visit
When you come in, our staff will evaluate your wound and general health. They'll review your medical, wound and medication history. A blood test may be involved. You may also need special tests that give us information about blood flow and oxygen flow in the wound area.
Your Healing Program
When your test results are in, we'll put together a treatment program based on your special needs. This program will include regular visits to the Wound Care & Hyperbaric Medicine Center at South Seminole Hospital to provide treatment, evaluate progress and make any changes that might be needed. You (or your care-giver) will be given detailed instructions in home care, nutrition, dressing (bandage) changes and protecting the wound from further injury.
You're a Vital Part of the Program
Much of the success of your treatment depends on you. You must keep your appointments, follow directions carefully and watch your progress closely between visits. At any time you or your family members have questions, our staff is available. In fact, we encourage you to ask questions.
How We Work With Your Doctor
The Wound Care & Hyperbaric Medicine Center at South Seminole Hospital works with your personal doctor, just like any other medical specialist. We'll discuss your treatment program with your doctor and keep him or her updated on your progress, unless instructed otherwise. Remember, you'll need to keep seeing your doctor for routine medical care.
The Team Approach Treatment of non-healing wounds
A variety of treatment options are available depending on type and severity of a wound. Treatment may include the following:
Infectious disease management
Physical therapy
Vascular evaluation
Laboratory evaluation
Nutritional management
Pain management
Diabetic education
Nuclear medicine
Radiology
Debridement
Hyperbaric Oxygen Therapy
Insurance Coverage
Most often Medicare and Medicaid reimburse for approved procedures.
Many health plans cover the Wound Care Center treatment. Your coverage depends on your specific plan. Be sure to bring your insurance cards with you when you visit the center.
Hyperbaric Oxygen Therapy
The Hyperbaric Chambers are a part of our Wound Care healing tools. These non- invasive clear acrylic chambers provide 100% oxygen to promote the optimum healing opportunity. While breathing pure oxygen, the patient's blood plasma becomes saturated, carrying 20 to 30 times the normal amount of oxygen to the body's tissue. The ultimate result is the body's natural wound healing mechanisms (which are oxygen dependent) are able to function more efficiently. Continued use of hyperbaric oxygen treatment increases the body's immune and healing response. Our Certified Hyperbaric Technician will educate you with the knowledge to complete this treatment with the best results.
Conditions That May Benefit from Hyperbaric Oxygen Treatment
Diabetic wounds of the lower extremity
Wounds that have not healed in several weeks
Post-radiation tissue injury
Crush injuries
Wounds caused by poor circulation or trauma
Compromised grafts and flaps
Gangrene
Pressure ulcers
Necrotizing soft tissue infections
Carbon monoxide poisoning
Acute traumatic peripheral ischemia
Compromised skin grafts and flaps
Osteomyelitis
Actinomycosis
Contact Information
For more information about the Wound Care & Hyperbaric Medicine Center at South Seminole Hospital, please call (407) 767-5843 or stop by for a tour and meet the staff.