We are Hiring for:
Infusion Nurses | Oncology Clinic Nurses | Medical Assistants | Scheduling Coordinators | LPNs
Flexibility your way
Whether you are seeking traveler-competitive pay with work variety, innovative benefits that begin on day one or scheduling consistency – find your home at Orlando Health.
You choose your path, and we support your journey by providing the training in your specialty, schedules that work for you and flexibility that matches your personal and professional goals. And, just as your priorities and responsibilities change, so can your career.
To learn more about our flexible RN careers in oncology and to submit your resume,
email [email protected].
*When submitting your resume, please include a best phone number to reach you, and the positions you are interested in.
Hear Why Other Oncology Nurses Choose Orlando Health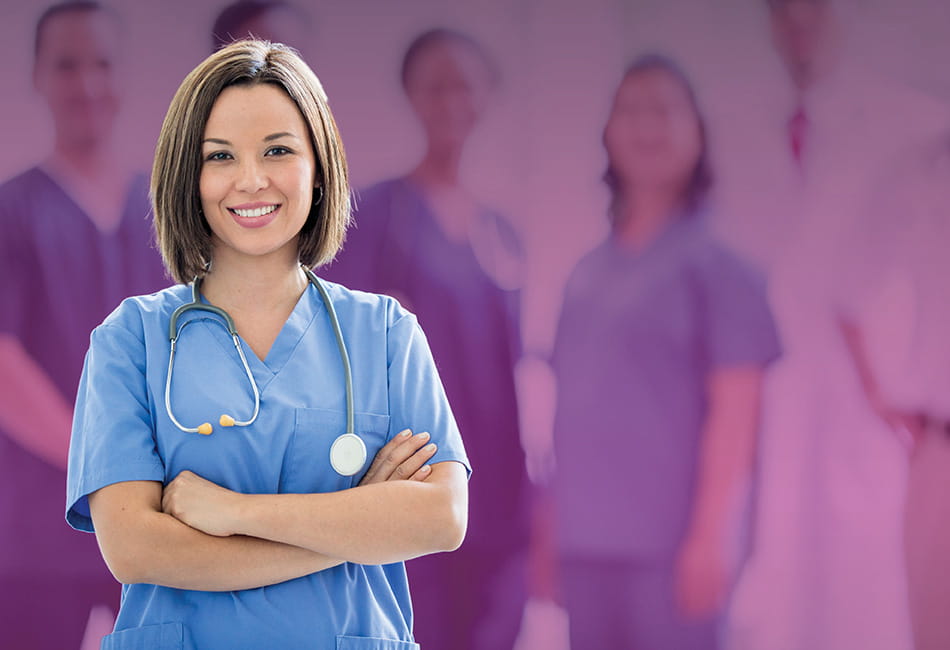 Top-Tier Benefits for Nurses at Orlando Health
Are you intrigued? Here are more of the top-tier benefits you can expect as an Orlando Health team member:
Competitive salary
Nearly five weeks of annual paid time off
$6,000 toward repayment of student loans over five years
Up to $5,000 a year in tuition reimbursement for continuing education
Flexible work schedule
Supportive culture of excellence, including wellness and resilience programs for nurses
Discounted backup childcare and elder care
Discounted rates for auto and pet insurance
Caring for and about our communities
From Melbourne on the Atlantic coast to St. Petersburg on the Gulf coast, our team has a longstanding tradition of excellence and compassionate care in the communities we serve.
If you're ready to build a long-term relationship, here's what you should know about us:
Culture of Caring

Our culture is based on caring for and about our team members and patients.

Day 1 Benefits

We start your benefits package on Day 1 and provide full benefits for nurses working at least 24 hours a week.

Commitment

We are committed to supporting you through all situations
and stages of your life.

Focus on Excellence

Our focus on excellence and compassionate care lead to quality and drive our decisions every day.
We get lots of recognition. Here's a sampling:
Orlando Health Dr. P. Phillips Hospital and Orlando Health South Seminole Hospital named to the 2020 Best Places to Work in Healthcare

Magnet® Recognition for Orlando Health Arnold Palmer and Orlando Health Winnie Palmer

Orlando Health has earned Great Place to Work® certification, the global benchmark for identifying and recognizing outstanding employee experience.

More Beacon Awards than any other
Florida healthcare system
Orlando Health Arnold Palmer Hospital for Children and Orlando Health Winnie Palmer Hospital for Women & Babies named a "Best Children's Hospital"

Orlando Health Orlando Regional Medical Center named as a "Best Regional Hospital"
Our nurses have great things to say about us
"I love working with a team who believes in innovation and constantly improving our quality of care."
Andrea M., RN
Our nurses have great things to say about us
"I am given the privilege of providing amazing care to our patients."
Sarah Bloomfield, RN
Our nurses have great things to say about us
"At Orlando Health, you're only limited by what boundaries you self-impose."
Kelly Edmondson, MSN, NEA-BC
Our nurses have great things to say about us
"Honoring the nation's veterans is a big part of my life, so I was grateful when Orlando Health gave eligible team members additional paid time off last year during the pandemic."
Cat J., RN
Our nurses have great things to say about us
"I work in a place where I feel like I am a part of a team that supports each other."
Afifa N., BSN, RN
And our patients love us, too!
"I was welcomed and treated with the utmost respect and dignity, the staff was wonderful to me. I had four different nurses assist me during my few hours there and each one was as wonderful as the last! I kept thinking 'they can't all be this lovely,' but they were. I highly recommend Orlando Health!"
Google Review
And our patients love us, too!
"All of the nurses, nurses' assistants and doctors were incredible. They were very kind and it was evident that they were also very skillful and confident. They prioritized me as an individual and made me very comfortable. The staff and the facilities were just AWESOME!"
Google Review
And our patients love us, too!
"All of the nurses made a tremendous effort to attend to me and, in particular, I greatly appreciated the affection and attention I received from Daniel and Rose. They made me feel like home."
Google Review
And our patients love us, too!
"I had to take my mom to the ER for an issue with her knee. In less than two hours from walking in the door, we had been triaged, in a private room, IV placed, blood drawn, X-rays, pain medication and conversation with the doctor. Having worked as an ICU nurse for seven years and now as an urgent care APRN, I was impressed with the level of care she received."
Google Review
And our patients love us, too!
"This hospital's professionalism, attention to detail and care is unparalleled. If you are delivering at Orlando Health Winnie Palmer Hospital for Women & Babies, you are in the best of hands!"
Google Review