Exceptional Care for Cervical, Ovarian, Uterine, Vaginal & Vulvar Cancers.
We provide all services to treat cancer and its side effects, including high-quality diagnostic tools, minimally invasive robotic surgery , radiation therapy, chemotherapy, clinical trials and integrative medicine. Through a collaborative treatment model, we develop comprehensive treatment plans that see you through each step of your cancer journey. This team approach ensures we deliver the most skilled, precise care that helps you recover as quickly as possible.
Special features of the Gynecologic Cancer Center at the Cancer Institute help to further set us apart from others. Orlando Health is a designated "epicenter of excellence" for robotic surgery. We were the first cancer center in Central Florida to perform a minimally invasive robotic trachelectomy (surgical removal of the cervix) with the da Vinci surgical system. We're also one of the few programs in the region to offer fertility-sparing surgery options for certain gynecologic cancers.
Here, you and your family can expect superior cancer care and personalized attention.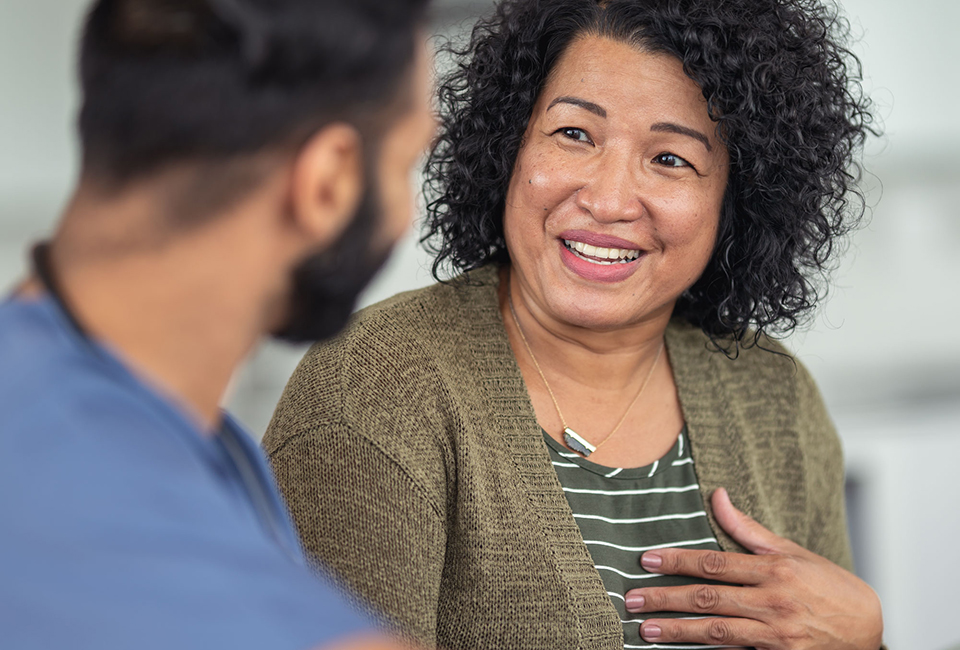 Meet the Gynecologic Cancer Center Team
Our multidisciplinary team includes gynecologic oncologists, radiation oncologists, and dedicated nurse practitioners and oncology nurses. Gynecologic oncologists specialize in caring for cancer that affects a woman's reproductive organs. They received training in obstetrics/gynecology and advanced fellowship training in gynecologic oncology.
In recognition of our quality care, we have gynecologic oncologists who have been ranked among two of the nation's most elite lists, including the "Top Doctors in Orlando" and "America's Top Oncologists."
Clinical Trials

When appropriate, we also offer our patients the option to participate in clinical trials to try a promising new medical drug or other treatment.

Conditions and Treatments

Making treatment decisions can be overwhelming. Our promise is to work with you to find the best treatment plan for you or your loved one.

Resources

At the Orlando Health Cancer Institute, we strive to support patients and families in every way possible.
Orlando Health Winnie Palmer Hospital Partnership
From experienced physicians and award-winning nursing care to a soothing, healing environment, we're dedicated to putting you first at Orlando Health Winnie Palmer Hospital for Women & Babies. As the leaders in Minimally Invasive Gynecology and Robotic Surgery, 75 percent of all gynecologic surgeries we perform are done minimally invasively. This means you'll have less pain, blood loss and scarring, and will be able to quickly return to your normal life.
The Orlando Health Difference
Proven excellence in treating cancer, minimally invasive surgical options, and a healing environment with the comforts of home are just a few of the reasons why women choose Orlando Health.