Care for Conditions of the Mouth, Nose, Throat and More
At the Orlando Health Cancer Institute, we understand how overwhelming the cancer journey can be. Our knowledgeable and compassionate team at the Head and Neck Cancer Center will guide and support you and your loved ones every step of the way.
Our fellowship trained oncologists treat all types of head and neck cancers, including skin, nose and sinuses, mouth, throat and thyroid cancer. We offer leading-edge treatments, including surgery, medications, and radiation therapy, tailored to your specific type and stage of cancer. Our doctors, nurses and therapists work as a multidisciplinary team to provide you with the best expertise and clinical outcomes.
We provide comprehensive support services during and after your treatment that focus to improve your quality of life, while nurse navigators help manage the challenges of completing your treatment journey.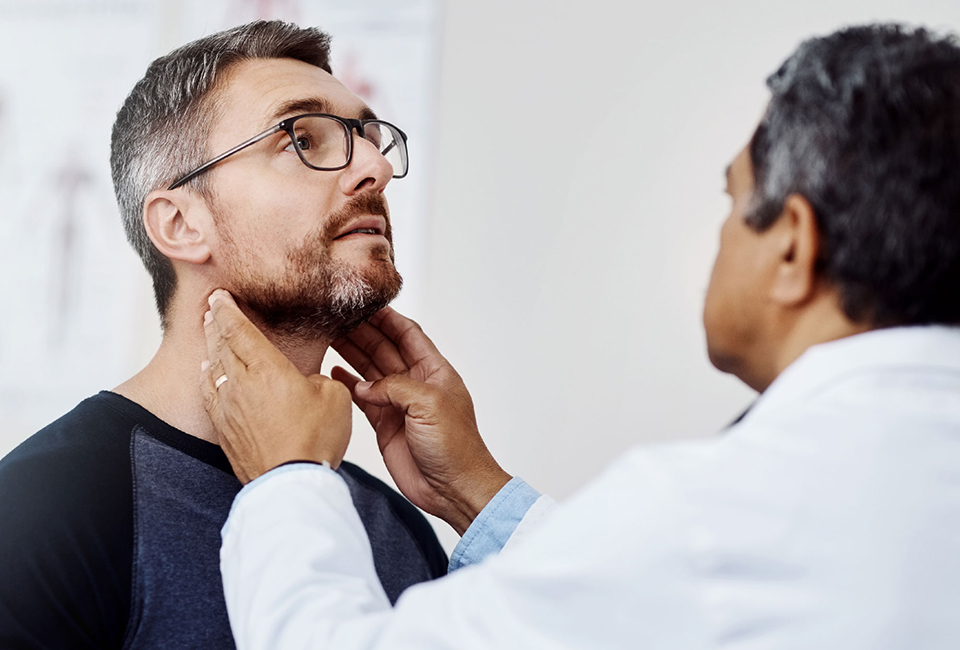 Meet the Head and Neck Cancer Center Team
Our team is made up of highly skilled medical oncologists, radiation oncologists, surgical oncologists, dental oncologists and reconstructive surgeons who specialize in head and neck cancers.
Our team also includes a certified nurse navigator who coordinates patient care from diagnosis to survivorship, removing some of the burden from patients' and families' shoulders.
Clinical Trials

When appropriate, we also offer our patients the option to participate in clinical trials to try a promising new medical drug or other treatment.

Conditions and Treatments

Making treatment decisions can be overwhelming. Our promise is to work with you to find the best treatment plan for you or your loved one.

Patient Education and Resources

At the Orlando Health Cancer Institute, we strive to support patients and families in every way possible.
Cancer Screening
The head and neck team at Orlando Health Cancer Institute is committed to providing exceptional care and recognizes the challenges faced by patients in our community. As experts in head and neck cancer care, we understand socioeconomic risk factors that may influence delays in seeking diagnosis and treatment.
Current United States Preventive Services Task Force (USPSTF) guidelines do not recommend routine screening for head and neck cancer. However, our team realizes that this generalized advice may not adequately account for the specific needs of our community. As such, we are committed to providing periodic, comprehensive head and neck cancer screening free of charge.