Program Directors' Welcome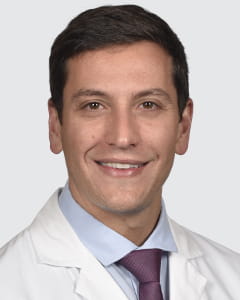 Thank you for your interest in the Orlando Health Colon and Rectal Institute residency program in Colon and Rectal Surgery.
Our historic program was founded in 1990 as a world-class private practice, the Colon and Rectal Clinic of Orlando. During that time, we prided ourselves in offering our residents extensive training in anorectal disease, advanced pelvic floor physiology, multidisciplinary care of cancer and inflammatory bowel disease, and the early adoption and teaching of minimally invasive colorectal surgery. We functioned under this entity until late 2022, when we formally joined Orlando Health, our sponsoring institution. This has only accelerated and accentuated our already well-rounded program.
We pride ourselves in offering a comprehensive educational experience for our trainees. We currently take three (3) ACGME-accredited colorectal residents and two (2) non-ACGME minimally invasive surgery fellows per year. Some of the strengths of our program include:
Comprehensive multidisciplinary cancer care. The Orlando Health Cancer Institute became NAPRC certified in 2022, a culmination of years of work. We participate in weekly Colorectal tumor boards and frequently work with our colleagues in different specialties to offer advanced care to our cancer patients. This includes multi-visceral resections, cytoreductive surgery/HIPEC, and intra-operative radiation therapy.
Management of complex inflammatory bowel disease. We partner closely with community gastroenterologists and the experts at the Orlando Health Center for Inflammatory Bowel Disease to offer comprehensive care to our IBD patients. We participate in a monthly multidisciplinary IBD conference to discuss treatment plans for our complex IBD patients.
Extensive exposure to outpatient anorectal surgery and endoscopy. Through access to our outpatient surgery center, we offer a high-volume practice ranging from screening colonoscopies to complex anorectal disease. This is a unique aspect of our program and equips our trainees with the expertise to handle all aspects of colorectal surgery in their practice.
Training in advanced minimally invasive surgery. With over seven (7) DaVinci Xi platforms, each with training consoles, our residents get extensive training in advanced robotic techniques. Importantly, our residents also gain exposure to advanced laparoscopic and even hand-assisted surgical techniques throughout their year as well.
Exposure to advanced transanal surgical techniques. This includes transanal minimally invasive surgery (TAMIS), transanal endoscopic microsurgery (TEM), and transanal TME (TaTME).
Broad exposure to complex pelvic floor disorders. Through both clinical evaluation (anorectal manometry, colonic transit studies, x-ray and MRI defecography) as well as surgical interventions, our residents will gain exposure to the multidisciplinary management of pelvic floor disorders throughout their year. This includes exposure to sacral nerve stimulators, ventral mesh rectopexy, and transvaginal repair of rectocele, amongst many others.
Structured didactic curriculum. This includes weekly lectures that will go through the ASCRS Textbook in addition to monthly pelvic floor conferences and complex clinical case conferences. We also host monthly journal clubs where we have spirited discussions regarding the latest literature pertaining to colon and rectal surgery.
We are confident that our program offers an unparalleled experience that is truly comprehensive in nature as it pertains to gaining expertise in the diagnosis and management of colorectal diseases, from the mundane to the exotic. There are many exciting things happening here at the Orlando Health Colon and Rectal Institute.
Thank you for your consideration of our program!
Marco Ferrara, MD, FACS, FASCRS
Program Director, Colon and Rectal Surgery Fellowship
Orlando Health Colon and Rectal Institute
Clinical Assistant Professor of Surgery
Florida State University College of Medicine
University of Central Florida College of Medicine