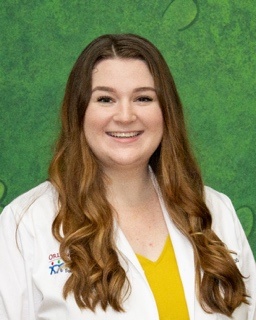 Haley Powell, DO
Hometown: Colorado Springs, CO
Medical School: Alabama College of Osteopathic Medicine
Hobbies: Traveling: Zumba, Softball, Kickball, baking treats, hiking, going to the dog park & Netflix.
What attracted you to the program? APH produces well-trained physicians! Also, friendly people, location, genuinely good vibes. Disney & Universal are nice perks.