Aurelio Duran, MD
Clinical Faculty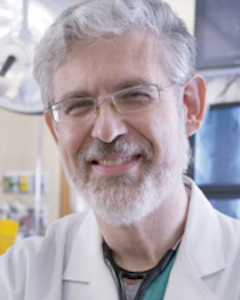 Dr. Aurelio Duran joined Orlando Health Heart Institute Cardiology Group in 1992. He is board-certified Internal Medicine, Cardiovascular Disease, and Clinical Cardiac Electrophysiology.
Dr. Duran earned his Bachelor of Arts degree from New York University and went on to complete his medical degree from Harvard Medical School. Following, he did his residency at Columbia University's College of Physicians and Surgeons and completed his fellowship at the University of Florida.
His areas of interest include cardiac electrophysiology and he has instituted adult and pediatric radiofrequency ablation programs at local hospitals and actively coordinates research protocols involving radiofrequency ablation, implantable cardioverter defibrillators, pacemakers, and experimental anti-arrhythmic drug protocols.
Dr. Duran is a member of Harvard Medical Alumni Association and the American College of Cardiology.