David G. Nykanen, MD
Clinical Faculty, Pediatric Cardiology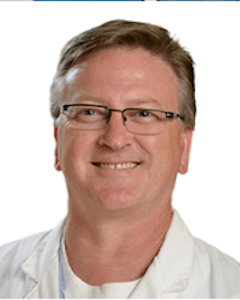 David G. Nykanen, MD, currently serves as the co-director of The Heart Center at Orlando Health Arnold Palmer Hospital for Children. He is also the director of cardiology and the director of the Pediatric Cardiac Catheterization Laboratory at The Heart Center at Arnold Palmer Hospital. He is board certified in pediatrics and pediatric cardiology.
Dr. Nykanen received his medical degree from the University of Calgary in Alberta, Canada, and completed his internship at Mount Sinai Hospital in Toronto Canada. He completed his pediatric residency program at the University of Western Ontario in Canada, and his cardiology residency training at the University of Toronto's Hospital for Sick Children and at Boston Children's Hospital.
Dr. Nykanen has served as the associate director of the Cardiac Catheterization Laboratory at the Hospital for Sick Children in Toronto. He specializes in pediatric cardiology and interventional cardiology.