Welcome from the Program Director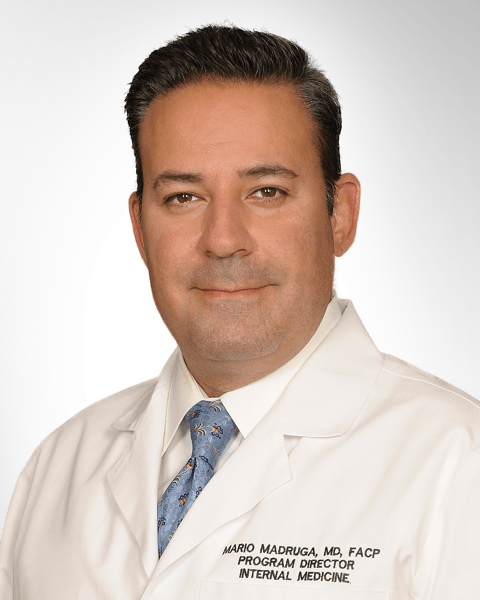 Welcome to the Orlando Health Internal Medicine Residency. Our training program is the cornerstone of the Graduate Medical Education Department at Orlando Health and our residency offers a rewarding and enriching environment where our residents receive individualized learning opportunities that maximize their full potential as future clinicians, educators, and healthcare leaders. Our faculty is committed to ensuring that all members of our house staff fulfill these goals, while recognizing that each individual resident has a somewhat different background, needs and career objectives. Whether in the hospital or outpatient center, our purpose is to prepare graduates for the challenges of patient care in today's environment. We provide a rigorous academic foundation combined with patient diversity, sub-specialty exposure, research opportunities, and complete ancillary support.
Our program is progressive in outlook and continuously introducing progressive educational ideas and reforms to complement our teaching system. Our faculty and house staff also work together as a team to attain the above goals. We consider ourselves a family, supporting and sustaining one another, to maintain and advance a solid educational system.
Thank you for your interest in our program. Please take some time to review this page outlining our residency. Please contact us if you have any questions.
Internal Medicine Residency Program at Orlando Health ORMC
Internal Medicine Residency: A Day In The Life