Welcome to the Orlando Health Pediatric Orthopedic Fellowship. Our program offers a well-balanced education in pediatric orthopedics from conservative to innovative surgical management. We have a strong emphasis on "hands-on" operative and clinical experience. Our faculty consists of full-time academic surgeons. Unlike some university-based programs, our program offers a rewarding operative experience and clinical independence to start training for the immediate future. This method of training has allowed us to train the future faculty into those that truly want to teach and are willing to allow the residents to participate heavily in the surgical procedure.

Physician's assistants are employed to unload some of the floor and clinic work to allow the fellows to spend more time in the operating room and in research endeavors. One full-time research coordinator is available to facilitate academic interests. Our fellows have consistently gone into academic positions in the last several years. Others have had successful careers in the private practice arena. Orlando offers entertainment and cultural amenities that few cities on the globe can match. Real estate is affordable and readily available.

I hope you find our website informative, and I look forward to answering your questions in person. I am sure you will find our fellowship competitive and uniquely strong in its operative experience and stable faculty.

Sincerely,

José A. Herrera-Soto, MD
Director of Pediatric Orthopedics
Program Director of Pediatric Orthopedics Fellowship Program


Faculty
________________________________________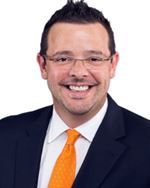 José A. Herrera-Soto, MD, Fellowship Director

Dr. Herrera-Soto trained in Puerto Rico and Cincinnati, Ohio. Prior to joining the Pediatric Orthopedic Medical Education Faculty Practice, he served on the faculty at Penn State University. Dr. Herrera-Soto is an accomplished spine surgeon and recently completed a special fellowship in Switzerland where he studied new methods for complex hip surgery in children and young adults with early onset arthritis. He has published several scientific papers in peer-reviewed journals and has been a speaker at national and international meetings.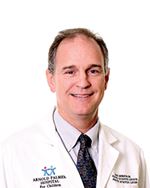 Mark A. Birnbaum, MD

Dr. Birnbaum manages congenital and traumatic problems of the upper extremities in children. He is probably the hardest worker in the group and is always available to see consultations or assist with difficult cases of any type.
James E. Toledano, MD
James Toledano Jr., MD, a board-certified orthopedics surgeon, is a physician with the Arnold Palmer Hospital for Children Center for Orthopedics.

Dr. Toledano earned his medical degree from Georgetown University School of Medicine in Washington, D.C. He completed a general surgery internship at Naval Medical Center Portsmouth and an orthopedic surgery residency at Saint Louis University School of Medicine. He later completed a fellowship in pediatric orthopedic surgery at Orlando Health.

Dr. Toledano's medical experience includes 24 years with the U.S. Navy. Among his many tenures, he served as director of pediatric orthopedic and scoliosis surgery for seven years at Naval Medical Center San Diego where he performed more than 1,000 surgical pediatric procedures.

An experienced clinical researcher, Dr. Toledano served on the Steering Committee of the Major Extremity Trauma Research Consortium, a network of over 25 trauma facilities conducting multicenter clinical research with the Department of Defense.

Dr. Toledano is a fellow of the American Academy of Orthopaedic Surgeons.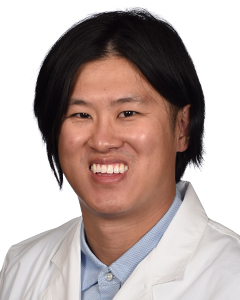 Bensen B. Fan, MD
Bensen B. Fan, MD, is a fellowship-trained pediatric orthopedic surgeon with Orlando Health Arnold Palmer Hospital for Children Center for Orthopedics. From fractures to congenital disorders, he cares for children with a range of needs.
Dr. Fan earned his medical degree from the New Jersey Medical School, University of Medicine and Dentistry of New Jersey in Newark. He then completed his residency in orthopedic surgery at Rutgers-New Jersey Medical School, also in Newark, and fellowship in pediatric orthopedic surgery at Children's Hospital of Los Angeles. During his time at Rutgers, he participated in a traveling orthopedic fellowship in Managua, Nicaragua, with Health Volunteers Overseas.
He has published his work in peer-reviewed medical journals and presented locally and nationally. Additionally, Dr. Fan is a member of the editorial committee for the Pediatric Orthopedic Society of North America's educational website for families, OrthoKids, and physician-focused website, POSNA Academy.
Application Information
________________________________________

All applicants are required to complete residency at an ACGME-accredited orthopedic residency program. All applications must be submitted through the San Francisco Matching Program. Interviews are conducted in Orlando according to the guidelines set by the San Francisco Match.

For more information, please contact:

Adam Cruz
Program Coordinator
Pediatric Orthopedic Fellowship Program

Email: [email protected]
Orlando Health
Medical Education
Orlando Health Orthopedic Institute Orthopedic and Sports Medicine Group
MP 43
1222 S. Orange Ave., Orlando, FL 32806
Phone: 321.841.4499