Yahaira Ortiz Gonzalez, MD
Clinical Faculty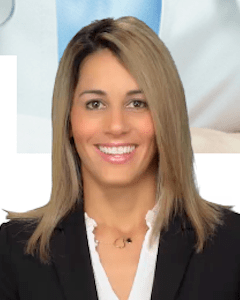 Yahaira Ortiz, MD, is a cardiologist in practice with the Orlando Health Heart Institute Cardiology Group. She is board certified in internal medicine, cardiology, echocardiography and nuclear cardiology.
Dr. Ortiz earned her medical degree from Ponce School of Medicine in Puerto Rico. She completed an internal medicine residency at Orlando Health Orlando Regional Medical Center (ORMC) where she was named an outstanding resident. She went on to gain further training in cardiovascular diseases and completed an advanced heart failure and transplant fellowship at Mayo Clinic in Jacksonville, Florida.
Prior to joining the Orlando Health Heart Institute, Dr. Ortiz served as an internal medicine hospitalist at Orlando Health ORMC and at Lehigh Valley Hospital in Allentown, Pennsylvania.
Dr. Ortiz has co-published a number of clinical studies related to heart disease and cardiology treatments. She is a member of the American Medical Association, American College of Cardiology and the American Society of Echocardiography. Dr. Ortiz is fluent in both Spanish and English.