Justin Mullner, MD
Program Director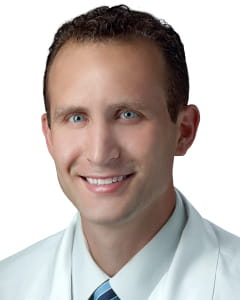 Justin Mullner, MD, is a board-certified primary care sports medicine physician with the Orlando Health Jewett Orthopedic Institute. Caring for adult and pediatric patients, he advises athletes and others with physically active lifestyles about optimum ways of recovering from injury, preventing injuries, and improving performance within the context of their overall health and wellness. For those who experience injury, he provides the most up-to-date and effective treatments.
Dr. Mullner specializes in the non-operative management of musculoskeletal injuries and sport-related concussions, plus offers a range of joint and soft tissue injection treatments. With this approach, he provides treatment to patients with ankle, knee, hip and shoulder injuries, acute injuries like fractures, muscle strain and more.
He also employs sports medicine ultrasound protocols, which may be used to diagnose and treat muscle and tendon injuries, and cares for those with common overuse injuries like tendonitis and stress fractures.
Dr. Mullner earned his medical degree and completed his internship and residency in family medicine at the University of South Carolina, School of Medicine in Columbia, South Carolina. He then completed a fellowship in sports medicine at Atlantic Health System in Morristown, New Jersey.
Dr. Mullner is currently the head primary care sports physician for Orlando City Soccer Club and the Orlando Pride. His professional memberships include the American Academy of Family Physicians, American Medical Society for Sports Medicine, and American College of Sports Medicine.