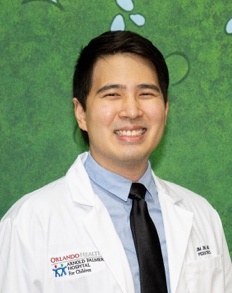 Jim Jin, MD
Hometown: West Palm Beach, FL
Medical School: Florida State University College of Medicine - Ft. Pierce Campus
Hobbies: Board games, trying food/drink pairings, calisthenics, and exploring life with my wife!
What attracted you to the program? The strength of the program; the community atmosphere; and the fact that it was in Florida and close to family!