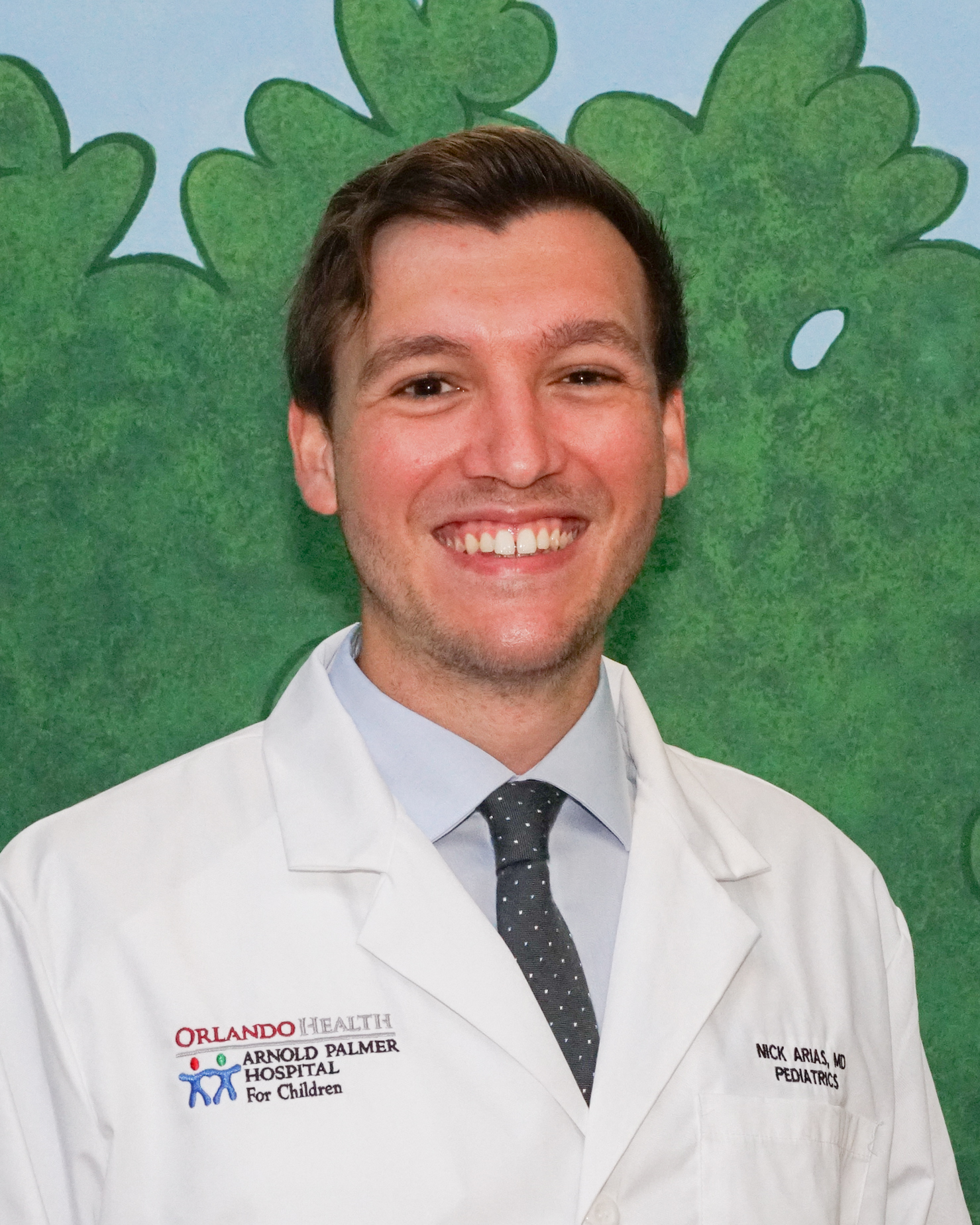 Nicholas Arias, MD
Hometown: Miami, FL
Medical School: University of Cincinatti
Hobbies: Spending time with my wife and dog. Basketball (when my knees can take it), cooking and baking, and trying new restaurants around town.
What attracted you to the program? It is a strong program with happy residents that is close to my hometown. Also, very close to Disney!