Stanislaw Miakowski, MD
Obstetrics and Gynecology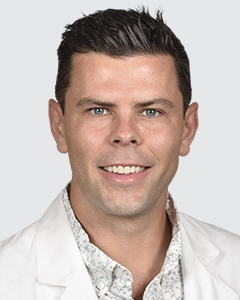 Medical School: University of Wisconsin Madison School of Medicine and Public Health
Residency: Medical College of Wisconsin and Affiliated Hospitals
Dr. Stanislaw Miaskowski is an obstetrician and gynecologist hospitalist at Orlando Health Winnie Palmer Hospital for Women and Babies. He has a passion for helping women of all backgrounds and their babies get crucial medical care. He has experience in minimally invasive gynecology surgery, laparoscopy, hysterectomy, ovarian cystectomy, high-risk obstetrics and vaginal natural endoscopic surgery.
Before entering the medical field, Dr. Miaskowski went to Haiti to provide emergency relief for the cholera outbreak and a recent earthquake with his father, who is an emergency medicine physician. That trip inspired Dr. Miaskowski to pursue a medical career so he could continue to help those in need.
Dr. Miaskowski is affiliated with the American Medical Association, the American Congress of Obstetricians and Gynecologists and the American Association of Gynecologic Laparoscopists. He is certified in vaginal natural orifice transluminal endoscopic surgery and minimally invasive surgery.
Dr. Miaskowski routinely volunteers his medical services to health clinics for the uninsured and other nonprofits. He also enjoys spending time with his wife and two dachshunds, traveling, hiking, scuba diving and soccer. He is fluent in English and Polish.