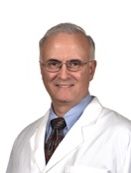 James Toledano, MD
Pediatric Orthopedics
James Toledano Jr., MD, a board-certified orthopedics surgeon, is a physician with the Orlando Health Arnold Palmer Hospital for Children Center for Orthopedics. Dr. Toledano earned his medical degree from Georgetown University School of Medicine in Washington, D.C. He completed a general surgery internship at Naval Medical Center Portsmouth and an orthopedic surgery residency at Saint Louis University School of Medicine. He later completed a fellowship in pediatric orthopedic surgery at Orlando Health.
Dr. Toledano's medical experience includes 24 years with the U.S. Navy. Among his many tenures, he served as director of pediatric orthopedic and scoliosis surgery for seven years at Naval Medical Center San Diego where he performed more than 1,000 surgical pediatric procedures.
An experienced clinical researcher, Dr. Toledano served on the Steering Committee of the Major Extremity Trauma Research Consortium, a network of over 25 trauma facilities conducting multicenter clinical research with the Department of Defense.
Dr. Toledano is a fellow of the American Academy of Orthopaedic Surgeons.