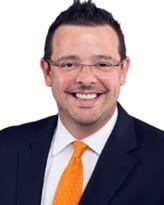 Jose Herrera-Soto, MD
Pediatric Orthopedics
José Herrera-Soto, MD, is the director of pediatric orthopedic surgery and the pediatric orthopedic fellowship program at Orlando Health Arnold Palmer Hospital for Children Center for Orthopedics.
Dr. Herrera-Soto earned his medical degree from the University of Puerto Rico School of Medicine in Río Piedras, Puerto Rico. He completed his pediatric orthopedic surgery training at Cincinnati Children's Hospital Medical Center in Cincinnati, Ohio.
Dr. Herrera-Soto specializes in treating congenital, neuromuscular and idiopathic scoliosis, kyphosis and other spinal conditions. He has completed advanced training in developmental hip problems and complex hip preservation surgery. He is also involved in the design and development of implants for the correction of spinal deformities.
Dr. Herrera-Soto is a member of various national and international orthopedic societies and has been published in multiple medical journals. He is fluent in both English and Spanish.